Christian Irrigation – Tulsa OK
Phone: (918) 584-3905
"Our reward is in the complete satisfaction of our customers."
A BBB Accredited Business Owner Shares His Story of Success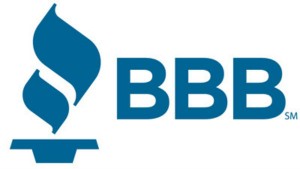 Christian Da Rosa, owner of Christian Irrigation, believes the best service is complete customer satisfaction through quality and honesty. Christian started his own company in 1999 after years of working beside his father in his Irrigation Company. This new company began because of one customer. The Hancock family needed an irrigation system and couldn't wait the two months it was going to take his father to get to the project. Christian saw this one job as an opportunity to start his very own company.
Since that day twelve years ago, Christian has designed and installed over 1000 irrigation systems. He saw his business grow because he learned early on the value of a fully satisfied customers, and being able to use each customer as a personal reference for his next job. With a proven track record of satisfied customers, Christian sought Accreditation with the Better Business Bureau Serving Eastern Oklahoma in 2005. Christian is very proud that he has never received a consumer complaint from the BBB.
Having received a BBB Honor Roll Certificate every year his company has been accredited and earning an A+ grade has become the core of his company's commitment to its customers. In addition, for customer reassurance Christian includes references in the area. In fact all 1000+ customers and his company's BBB report are available as references. His diverse customer base ranges from residential to commercial, from apartments to colleges, churches, hospitals and nursing homes.
Christian is fully involved in every step of all designs and installations. He personally operates the trenching machine and fabricates each system himself. Fully documented and background-checked employees help him hand dig across utility lines and close trenches, completing each job with picture perfect finishes before moving on to the next contract. Each system is designed and installed with Rainbird heads (two year warranty). He operates with a bid guarantee that the price will remain the same, no money down and payment when customers are completely satisfied. Christian says, "Our reward is in the complete satisfaction of our customers."
Christian Irrigation biggest accomplishment in their twelfth year of business came when Saint Simeon's Retirement home and Flintco Construction approached the company with the opportunity to design and install a sprinkler system for their new facility. After reviewing different water source options with the City of Tulsa and Mattrix Architects, Christian Irrigation connected to a thirty year old system that consisted of 241 heads; adding 907 heads for head-to-head coverage. This was necessary for a full coverage even under heavy wind conditions. The system is also installed with no over spray on sidewalks, driveways, or streets.
Christian says, "We worked side-by-side with Saint Simeon's Landscape director, Mary Lou Havener and the Environmental Quality Director to make sure Saint Simeon's every need was met to the fullest, to secure the landscape investment and optimize water coverage and usage." The system was installed with rain sensors to automatically shut down the system after detecting rain. "We put separate stations or zones for each area and flower beds keeping them separate from lawn areas. We installed the latest Rainbird control timer which has the capability to monitor the sprinkler system via internet from our offices or Saint Simeon's offices. Homeowners also love these features, especially those who travel."
He goes on to say, "During the installation of St. Simeon's sprinkler system, we noticed a need for a storm water drainage system. After consulting with our client we connected roof water gutter downspouts, as well as surface drains to prevent puddles. We then installed 10" storm drain pipe for perfect drainage.
Having control of the precipitation around all of the property and structures will insure their property investment. However, we realize we didn't complete this job alone. Saint Simeon's luscious landscaped, open green areas, and wild life reservation, covering fifty plus acres, is nearly complete thanks to our employees, the dedicated staff at Saint Simeon's & those who contributed to make this project a reality."
His message to you is: "We hope that home owners and business leaders see our commitment to quality work and an even greater customer satisfaction. We look forward to improving the quality of their homes and businesses and protecting their landscaping investment….one lawn at a time.
Whether you're looking for irrigation systems, sprinkler systems, drainage systems, or retaining walls, we at Christian Irrigation can give you the lawn you've dreamed of. With over 23 years of experience, and a list of satisfied customers, you'll be glad you called Christian Irrigation. With an extensive selection of systems and solutions we have what you need to solve your lawn care dilemmas. Whether your lawn is not getting enough water, or getting too much, we can solve your problems with an irrigation system or a drainage system that will give you a lawn you can be proud of. While your neighbors may have a simple sprinkler, we can offer a sprinkler system that will give you superior results and a lawn that they will envy. We are locally owned and operated in Tulsa, Oklahoma and are happy to drive to Sand Springs, Broken Arrow, Owasso, or anywhere within a two hour drive. Call us or visit our website and schedule a free bid to give you the personalized attention you deserve."
Sprinkler Systems | Water Drainage Systems | Retaining Walls | Drip Irrigation | Irrigation Supplies
Irrigation Equipment | Irrigation System Installation & Service